As long as the money has not been processed on our end, you can cancel your withdrawal.
To do so you can follow these steps:
1. Go to Cashier

2. Click on Pending Withdrawals
3. Click on withdrawal request that you want to cancel
4. Click on CANCEL RETREAT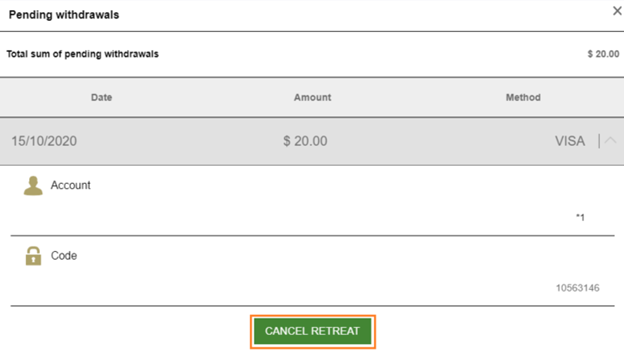 5. Pop-up message will appear with the short information about your withdrawal request. Click CONFIRM if you really want to cancel your withdrawal request.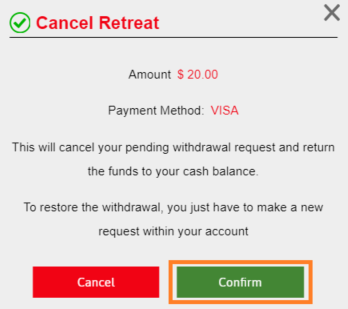 Note that if your withdrawal has already been sent to you, you will not see it anymore in your account and will not be able to cancel it anymore.