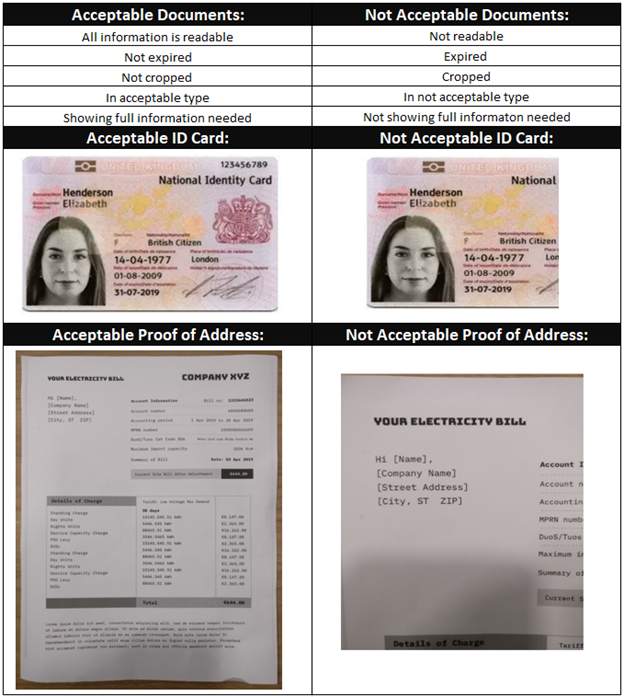 When providing us with the documents, please, make sure that you will meet all the needed requirements in order us to verify the documents.
If your document doesn't meet our requirements, we will need to re-request the document.
In order to speed up the verification process, be sure to check the requirements that we need before sending the documents to us.